or visit:
Registration Open! Baltimore Builds Expo
The 2017 Baltimore Builds Expo is coming this August 5 from 8:30-2PM at the Coppin State University Talon Center. Sign up using the link below to take a class, network, and meet with exhibitors offering insight, resources, and services that will help you to buy and rehab homes here in Baltimore.
For more information, please call 410-396-4111 or CLICK HERE TO SIGN UP!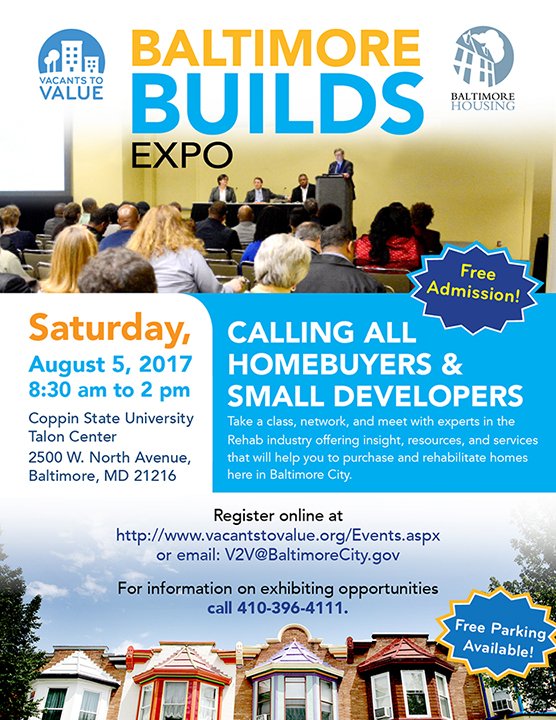 Please follow us on Twitter @bmore_housing and on Facebook @baltimorehousing to receive other relevant updates and additional information on other Baltimore Housing efforts.
or visit: